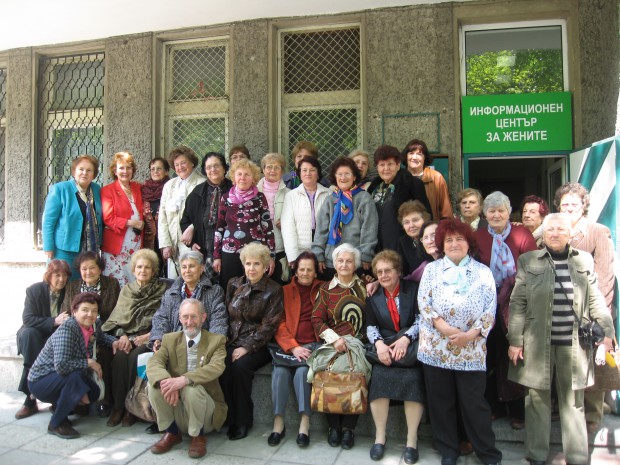 As a result of the long and active work at the Association have been developed and operated the following structures:
* Centre for Social Rehabilitation and Integration of Elderly Women "Impulse"
Lead by the needs of many ill, lonely, desperate and poor adults, in 2008 we started a project for social integration and rehabilitation of elderly women.
By Order of the Mayor, 45 women were accepted in the Center.   The social Program was approved by decision of Session of Municipal Council for  funding of the Center. Since September 2008 and with the financial support of Varna Municipality we opened the Center "Impulse".
Under the competent governance of medical doctors, psychologists, rehabilitators, labor therapists and social workers we render 22 social activities in 10 directions:
FUNCTIONAL LABOR THERAPY – art knitting , culinary art, sewing, floriculture and gardening
REHABILITATION – remedial gymnastics, massage, alternative medicine, face and body cosmetics, self-massage, etc.
SCHOOL FOR HEALTH – prophylactics, medical examinations and consultations, psychological therapy, The lough therapy and Holistic Medicine
CULTURAL THERAPY – visits and discussions of theatre, opera, cinema; recovery of ethnographical traditions
MUSIC THERAPY – individual and choir singing, concert activity
ART THERAPY – drawing on silk , ceramics, glass, cloth
COMPUTER LITERACY – training in computer technologies for beginners
SPORTS – aerobics and water gymnastics
TOURISM – marches and excursions for sightseeing